Since the cast iron will retain heat, there is less fuel needed for cooking. The heavy lid seals the pot and steams the food, which keeps it moist and tender.
5-Quart Cast Iron Dutch Oven: DURABILITY- This Dutch Oven is made from sturdy cast-iron material, promising years of re-use DELICIOUS- Pre-seasoning gives your food a unique & hearty flavor that you will come to expect EASY GRIP- Comes with a stainless steel handle allowing for easy transport LET'S GO CAMPING- Great option for campers to use when cooking over an open fire HAND WASH ONLY
Cast iron is still the preferred material for a Wax Finish Camping Dutch Oven. EF homedeco`s good quality cast iron can be passed down through generations because the material is so long lasting.
Wax Finish Camping Dutch Oven distributes the heat evenly and less heat is needed to cook the food. Wax Finish Camping Dutch Oven will also retain heat longer, often a pan can be removed from the heat before the food is done cooking and the heat retained in the pan will finish the cooking process.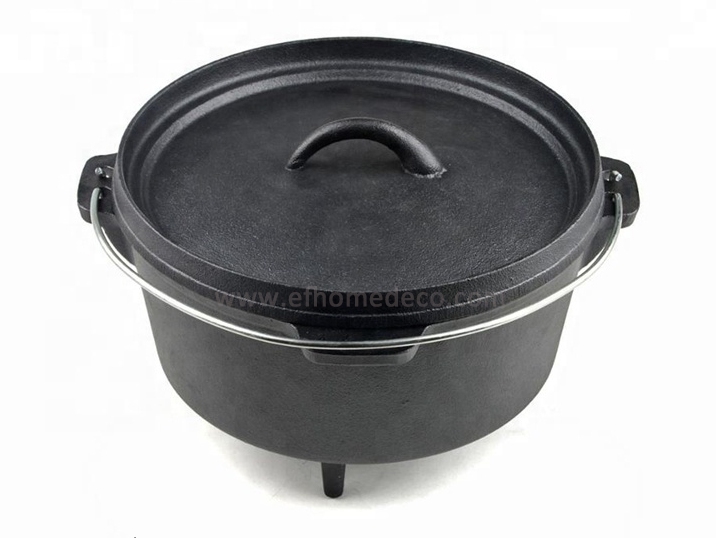 ---
Previous:
Sq Pre-seasoned Jaffle Irons for bread
---